Pharmaceutical
The pharmaceutical industry is facing testing times. After the burst of productivity in drug development that followed the Second World War costs have risen while innovation has lagged behind.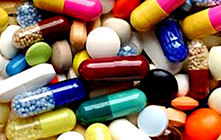 Patents are expiring on many profitable drugs and new ones are proving increasingly elusive. Governments are piling on the pressure with tighter regulations and controls on profits. And the recent spate of mergers and acquisitions has failed to deliver the expected benefits.
Today, a number of initiatives are under way, many of them linked to broader partnerships between industry, academic and medical practitioners. Some are designed to better organise clinical trials to cut costs. Others seek to mine "big data".
Pharmaceutical companies are also shifting focus to researching complex molecules to enable more personalised treatments. Such moves have contributed to a re-rating of the pharmaceutical industry in recent months, with rising price to earnings ratios implying fresh confidence in companies' pipelines. This new buoyancy is indiscriminate and linked to broader stock market optimism than a focused and long-term return to favour of drug research. While productivity has been edging up, pressure on industry is rising fast. Investors have rewarded those companies where biological drugs make up a big proportion of their portfolio and pipeline.
Pharmaceutical companies must overhaul their old processes and reconfigure their underlying technology usage to help create cost-effective, agile organisations that will deliver lasting value for shareholders.
Our thinking (pdf downloads)
Productivity isn't everything, but in the long run it is everything. Instill values that drive behavioural change and improve R&D productivity.


"You're better than many of the old traditional strategy consulting firms." COO of a global Pharmaceutical Company.