Capabilities overview
Excellence in functional disciplines can make or break an organisation's ability to keep up with the pace of change and differentiate from the competition.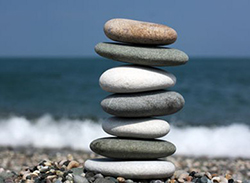 No organisation can successfully execute strategy without the right leadership, people, processes and technology capabilities. Yet, surprisingly, many companies lack a clear idea of what capabilities are required and where the deficiencies are. Are you spending enough time taking inventory of your existing capabilities? Do you know which are the most critical to differentiation, how they currently stack up and which capabilities need to be added?
Today's smart leaders create organisations that harness the utmost effort and resiliency from workers of every level, creating the kind of organisation that can survive amid ever-escalating competition. We help our clients to transform into capabilities-based competitors. From strategy to operational execution, we work with our clients to build their deep functional expertise, which improves productivity and performance and makes them leaders in their industries.

What we can or cannot do, what we consider possible or impossible, is rarely a function of our true capability – it is a function of our beliefs about who we are.