Insurance
Global insurers face intense competition. What was once a steady market, with double-digit profit potential, is now a battleground with declining profitability.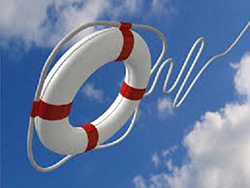 Policyholders are right to be worried by the effect on insurers' balance sheets of volatility in stock markets, commercial property and corporate bond prices. Many insurers have sought to spread risk by investing in all three asset classes. Global insurance companies also face tighter regulation and higher capital requirements because regulators have determined that they are critical to the functioning of the global financial system. 
In addition, global insurers face several challenges, including major changes to demographics and customer needs and the changing nature of distribution as a result of competitive and regulatory pressures and the proliferation of technology. Insurance companies need to be distinctive. They must provide high quality services to their customers whilst investing prudently in technology capable of both making them more efficient and mitigating the impact on customer churn.


"You're innovative, agile, fast and affordable".
COO of a Global Insurance Company